We Take Hiring Seriously
E-Verify Page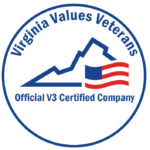 Hercules Fence participates in the Electronic Employment Eligibility Verification Program.
This Employer Participates in E-Verify English/Spanish.
Equal Employment Opportunity
Hercules Fence is an equal opportunity employer committed to hiring a diverse workforce and inclusive work culture.
Hercules Fence does not discriminate on the basis of disability, veteran status or any other basis protected under federal, state or local laws.
Workplace Discrimination is Illegal (English)
View Here
Workplace Discrimination is Illegal (Spanish)
View Here
Applicant Accommodation
 If you are an individual with a disability and need assistance completing the online application, please text 757-355-1644 requesting assistance. Human Resources will respond within three business days. You may also email [email protected] to request assistance. Please include Applicant Assistance in the subject line.
Opportunity for Veterans
As you transition into civilian life, continue your career journey with Hercules Fence. We offer a variety of opportunities to utilize your skillsets and experience.