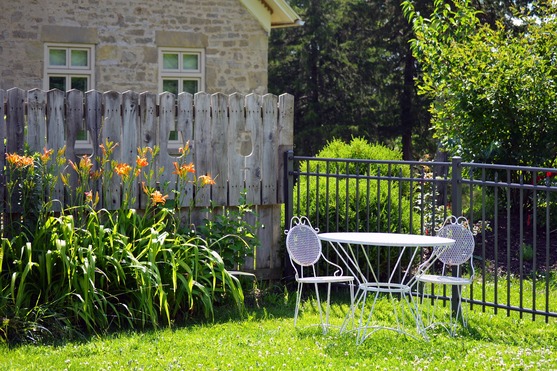 A fence is a great home improvement project that adds real value to your property while providing daily benefits to your life. Good fences keep you, your family, and your property safe and secure, but when it comes time to choose the right one, the choices can be overwhelming. Many people opt for the traditional wood fence since the materials are readily available and tend to be cheaper than other options. Aluminum fencing, however, is a material choice that gains more popularity every year. If you are considering aluminum fencing, you may have read that there are different grades. What are those grades, what do they mean, and which one is right for your fence needs? Those are excellent questions, so let's dive in.
Industrial Grade
Industrial grade aluminum fencing is the sturdiest and thickest grade of aluminum fencing available today. It is a good choice for areas where the fencing has to withstand the considerable strain, such as the gate area of a shipping and receiving zone – the nearly constant motion of the gate puts strain on the fencing, so you want the strongest aluminum fencing out there.
Commercial Grade
Commercial aluminum fencing is usually about more than just decoration as well. A commercial fence needs to offer sturdy security against intruders or threats, but it is usually not as strong as industrial-grade aluminum. It still must be durable, withstand the weather, and stand up to heavy use, especially around any commercial gates. Commercial-grade aluminum is applicable for most security fences and any area where you'd consider that the fence gets high-use, but you don't feel like it needs industrial-grade aluminum. 
Residential Grade
Residential grade aluminum fencing is strong and sturdy but it is also light and versatile. It's designed so it can easily be installed by DIYers without too much issue and without too many specialty tools or equipment. The fencing is still sturdy enough to withstand the regular use that a home fence would experience and it is a popular choice for home privacy fences where aesthetics are more of a concern than high-security.
Pool Grade
Pool-grade aluminum fencing is a special class because it is manufactured to comply with BOCA Pool Safety standards. It is durable and maintenance-free and it can be ordered with more narrow spacing between pickets for added security and visual privacy. Finally, the most important quality is that it is designed so that the gates are both self-closing and self-latching. 
HAVE QUESTIONS? ASK HERCULES CUSTOM IRON
If you are ready to install your iron fence and add iron railings or you still have some more questions, we here at Hercules Custom Iron are here to help. We have many years of experience and will ensure that your chain link fence will serve you and your family for years. Visit us online or call us at 1-800-331-2590. For advice, updates, and to see what we are up to, be sure to follow us on social media on Facebook, Twitter, LinkedIn, YouTube, and Pinterest.