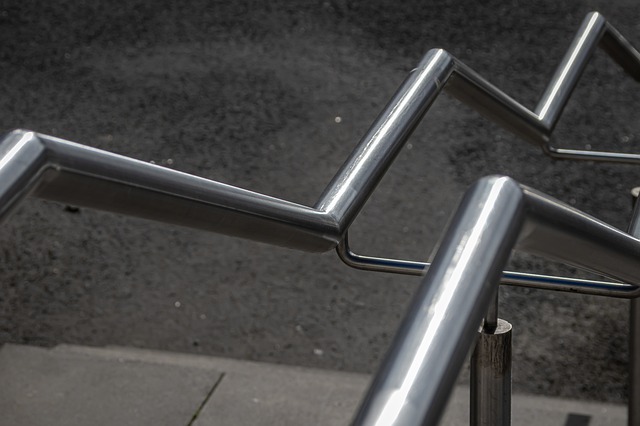 When we walk around properties, whether residential or commercial, we want to feel safe doing so. All visitors, customers, and employees will agree with this statement. Therefore, it's important to be able to protect people from falling, especially when there is an open space in an outdoor environment or somewhere open anywhere but the first story of a building. Therefore, handrails are an absolute must in terms of staying safe on any property. But there are so many different types of handrails to choose from. Where do you start to look? Here's why steel handrails are by far the best type of railing available for any type of property.
Coincides with Any Design
One of the best features about steel handrails is that they are such versatile pieces. They can even be used both outdoors and indoors as well. Many other types of handrails, such as aluminum or wood, only look good in certain designs or in certain places. For example, aluminum or iron railings look much better on commercial properties but may look rather strange on a residential lot. Wood railings, on the other hand, look very strange in indoor environments. With stainless steel handrails, the classic look compliments any sort of design, whether it's vintage, post-modern, or even rustic log cabin.
Very Durable and Strong
If you are concerned about the handrail not being able to perform its duty of holding people upright properly, steel handrails are recommended for you. Steel is one of the strongest metals available on the market today and can withstand weights up to 2,900 pounds of force, so it's pretty much indestructible.
Simple Maintenance
Suppose you are not the type to enjoy cleaning or performing frequent maintenance on your railing, then stainless steel handrails are a good fit for you. Stainless steel requires significantly less upkeep than other railing types. They are rustproof, so no derusting measures will have to be taken. Plus, they won't rot away over time like wood which will need replacing at some point. All you'll need for your stainless steel handrails is a cloth, towel, or rag, some water, and maybe some car wash cleanser for an added shiny look. In terms of hardware installation, most steel handrails can be installed with simple nuts, washers, and bolts, and every so often, it would be a good idea to tighten the railings with a modest hand wrench.
Good Investment
Lastly, because of all these great benefits, steel railings can do a lot for home or commercial property value for future owners!
HAVE QUESTIONS? ASK HERCULES CUSTOM IRON
If you are ready to install your massive duty iron fence and add iron railings or you still have some more questions, we here at Hercules Custom Iron are here to help. We have many years of experience and will ensure that your chain link fence will serve you and your family for years. Visit us online or call us at 1-800-331-2590. For advice, updates, and to see what we are up to, be sure to follow us on social media on Facebook, Twitter, LinkedIn, YouTube, and Pinterest.